I haven't posted in nearly forever because of school. I'm very busy right now. Band till six, takes me an hour to eat, bunch of homework, balancing homework, calling my girlfriend, and sleeping. I didn't get to sleep until midnight last night.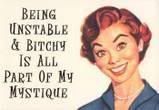 21st- pride parade, must make my best friend reschedule her birthday get together
17th, 1 year and 1 month anniversary.
27th- Drumline Competition. So nervous. so nervous i nearly forgot how to spell nervous.